---
Cook Book | by Ladies of the Church of the Good Shepherd
IN sending out a new book on cookery it has been the aim of those who have prepared it for publication, to include as great a variety of thoroughly tested and valuable recipes as possible, and to exclude everything which they were not prepared to endorse personally. Our thanks are due to all those kind friends who, by furnishing formulas for cooking, or by giving advertisements, have contributed to the success of the undertaking. We trust that all who may purchase this volume will find it a real household treasure, for "civilized man cannot live without cooks, and those who cook must have good rules to rely upon, in order to prepare wholesome and delicious meals.
| | |
| --- | --- |
| Title | Cook Book |
| Author | The Ladies of the Church of the Good Shepherd |
| Publisher | Church of the Good Sheperd |
| Year | 1896 |
| Copyright | 1896, Church of the Good Sheperd |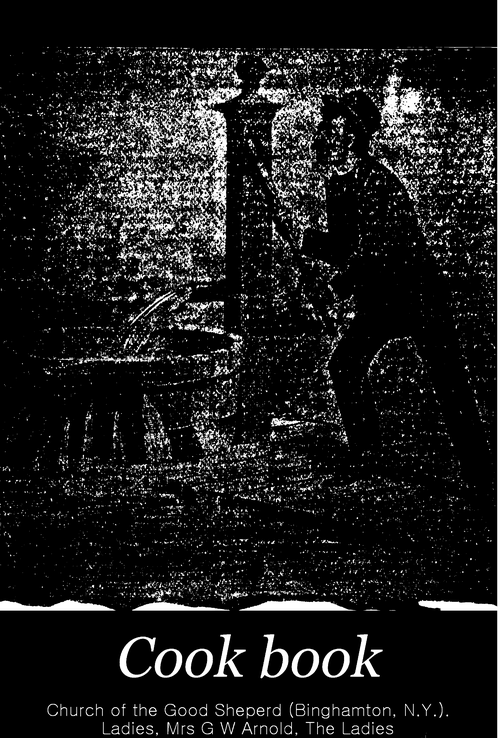 Since the day that our distant relation.
Moved out of the beautiful Eden, There seemes to have been no cessation.
In the search of choice things to be eaten. And so from the Church of the Good Shepherd.
The ladies have issued this book ; And now we can all serve good dinners,
For here are the rules how to cook.
- Milicent L. Davis, Binghamton Chronicle
---