---
Time Saving Cookery | by Sarah Field Splint
TO reduce cookery to the least possible amount of work is not the sign of a lazy or shiftless housekeeper. Time-saving cookery has another use. In every home, no matter how well it is run, emergencies arise necessitating a quick change of menu. Perhaps one's husband brings home an unexpected guest, or at the busiest time of the morning a neighbor drops in "for a minute" and stays an hour, or small son is sent home ill from school and must be put to bed and dosed. At such moments as these, quick catering is thrice blessed.
| | |
| --- | --- |
| Title | Time Saving Cookery |
| Author | Sarah Field Splint |
| Publisher | McCall's Magazine |
| Year | 1920 |
| Copyright | 1920, Sarah Field Splint |
| Amazon | Time Saving Cookery |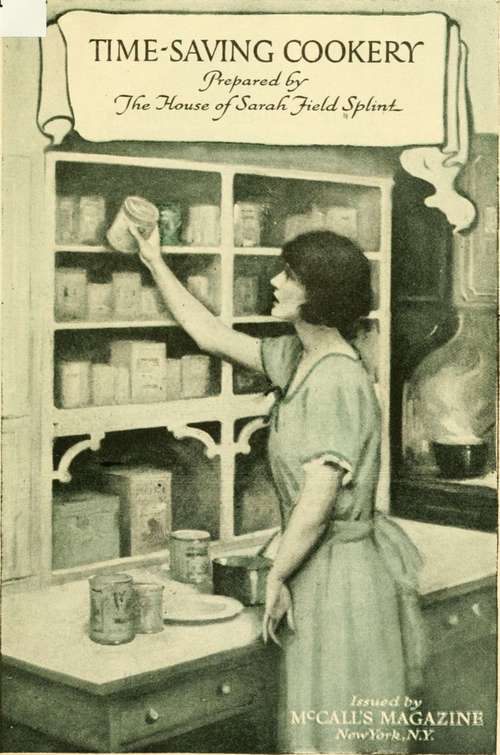 To the HOMEMAKER WHO BELIEVES in the GOS-PEL of REST and RECREATION as WELL as in the GOSPEL of WORK.
---