---
Rubber And Rubber Planting | by R. H. Lock
In endeavouring to make this book suitable for the needs of as wide a circle of readers as possible, it has been the aim of the author to combine an accurate account of the scientific side of rubber planting with a certain amount of practical information which may be of use to the prospective planter. The space available in a book of this kind only admits of treating the subject in the form of an introductory outline, but it is hoped that the information given will be found reliable as far as it goes.
| | |
| --- | --- |
| Title | Rubber And Rubber Planting |
| Author | R. H. Lock |
| Publisher | G. P. Putnam's Sons |
| Year | 1913 |
| Copyright | 1913, R. H. Lock |
| Amazon | Rubber And Rubber Planting |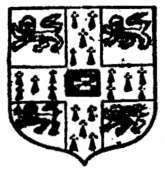 Cambridge University Press London
By R. H. Lock, Sc.D., Inspector H.M. Board of Agriculture and Fisheries Sometime Scholar and Fellow of Gonville and Caius College Cambridge and Assistant Director of Botanic Gardens, Ceylon
Cambridge: at the University Press, Cambridge.
---