---
Airplane Photography | by Herbert E. Ives
Airplane photography had its birth, and passed through a period of feverish development, in the Great War. Probably to many minds it figures as a purely military activity. Such need not be the case, for the application of aerial photography to mapping and other peace-time problems promises soon to quite overshadow its military origin. It has therefore been the writer's endeavor to treat the subject as far as possible as a problem of scientific photography, emphasizing those general principles which will apply no matter what may be the purpose of making photographs from the air. It is of course inevitable that whoever at the present time attempts a treatise on this newest kind of photography must draw much of his material from war-time experience. If, for this reason, the problems and illustrations of this book are predominantly military, it may be remembered that the demands of war are far more severe than those of peace; and hence the presumption is that an account of how photography has been made successful in the military plane will serve as an excellent guide to meeting the peace-time problems of the near future.
| | |
| --- | --- |
| Title | Airplane Photography |
| Author | Herbert E. Ives |
| Publisher | J. B. Lippincott Company |
| Year | 1920 |
| Copyright | 1920, J. B. Lippincott Company |
| Amazon | Airplane photography |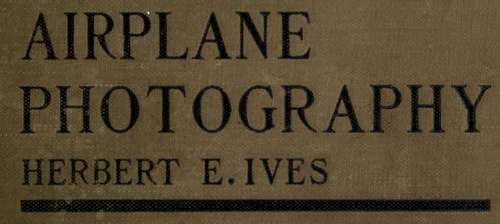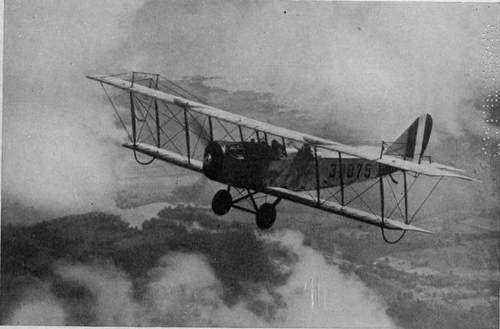 By Herbert E. Ives, Major, aviation section, signal officers reserve corps, united states army; lately officer in charge of experimental department, photographic branch, air service.
208 Illustrations.
J. B. Lippincott Company
To My Wife: A helpful critic, even though she neither photographs nor flies.
---