---
Food And Cookery, Their Relation To Health | by H. S. Anderson
The author of the present work, having been for several years employed as cook in many of the leading hotels and clubs of some of the largest cities of the Middle West and the Pacific Coast, as well as being for the past five years connected with the Loma Linda Sanitarium, is well prepared to speak of the subject here discussed.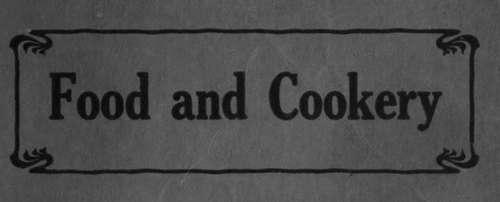 A Handbook for Teachers and Pupils for Use in Cooking Classes and Demonstrations.
By H. S. Anderson, Instructor in cooking in the Training School for Nurses Loma Linda, California.
---