Sowing by hand in the open ground is commonly practiced by home vegetable gardeners. Lines or markers should be used at such times to secure straight rows. The furrows may be opened with a small shovel of the wheel hoe cultivator or with a rake or suitable hand hoe. One of the best ways to make a shallow furrow for small seeds is to stretch a line and follow it with the back of the garden rake which will make a neater furrow than any other tool. The seeds should be dropped at uniform distances in the furrow, and if they are small, as turnip and radish seeds, a letter envelope may be used to advantage. Seal the envelope and cut one end off; after placing several tablespoonfuls of seed in it, move it slowly over the row, shaking back and forward as may be required to secure an even distribution of the seed. After some practice seed may be sown more rapidly in this way than is possible with the thumb and fingers. The furrows may be closed by using hoe, rake or hand plow, the method used depending upon the required depth of covering.
When sowing under glass the usual plan is to make the furrows with a piece of lath or a straight-edge, or perhaps with a pot label drawn along a straight-edge, then to sow with thumb and fingers or with an envelope, as just indicated, and to cover with the fingers, or any device that may be convenient. For more complete information on this subject, see Chapter XVI.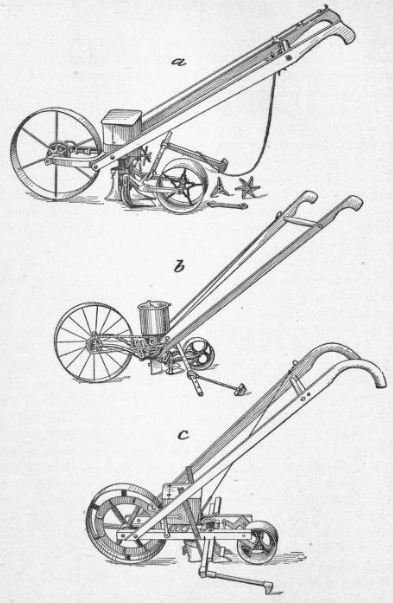 Fig. 29. DIFFERENT FORMS OF HAND SEED DRILLS.