If the ground is too rocky to drive stakes in it, or is hard frozen, erect the tent on shears and guy it out to rocks or growing bushes.
Tent stakes do not hold well in sand or in ground that has been soaked by rain. It is customary, in such cases, to attach the guys to a double row 01 stakes, one behind the other, or intci locking at right angles (one stake driven at a sharp angle toward the tent, the other outward so that its notch engages the head of the other stake, the two forming an inverted V, thus A).
An easier and more secure way is to lay a heavy pole over the guy ropes close to the stakes (Fig. 18), and, if need be, weight it down with rocks, earth, or sand.
In a very sandy place, where no log is to be found, dig a small pit for each guy, tie the rope around a fagot or to a bag of sand (Fig. 19), bury this, and stamp the sand over it.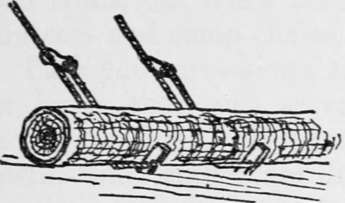 Fig. 18. Guys Weighted with Log.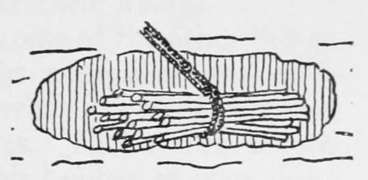 Fig. 19. Guy Rope Fastened to Fagot to Be Buried in Ground.