The law of 1869, which is still in force, provides that any inhabitant liable to highway tax who shall plant by the side of a public road "any forest shade trees or fruit trees" shall be allowed in abatement of his highway tax one dollar for every four trees set put. Similar laws for the reduction of road taxes, or for the payment of a bounty, have been enacted in other States—Massachusetts, Connecticut and Pennsylvania. In New York the law specifies that Elms must be planted, at least seventy feet apart; that Maples "or other forest trees" shall not be set nearer than fifty feet, except Locusts, which may be set at intervals of thirty feet. Fruit trees must be planted at least fifty feet apart. Proper penalties are prescribed for any one who shall injure a tree, or who shall hitch a horse or any animal to, or leave the same standing near enough to injure a tree used for shade or ornament, at any schoolhouse, church, or public building, or along any public highway." The kinds of trees mentioned in the law referred to are well adapted to highway planting; and the distances apart at which they must be set are based on the space which each species is known to occupy. While the distances specified in the State law are correct as regards highway planting, shorter intervals may be used in cities, where trees seldom attain a height and spread equal to that of the same species when grow n in the open country.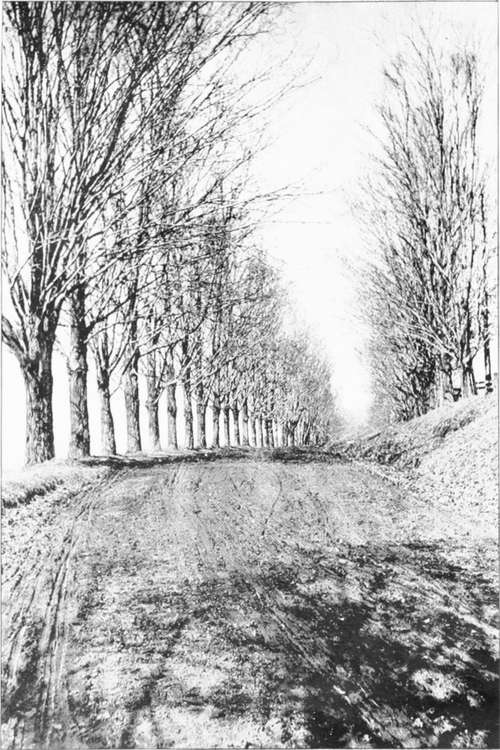 Hard Maples. Country Road Near Jeffersonville, Vt.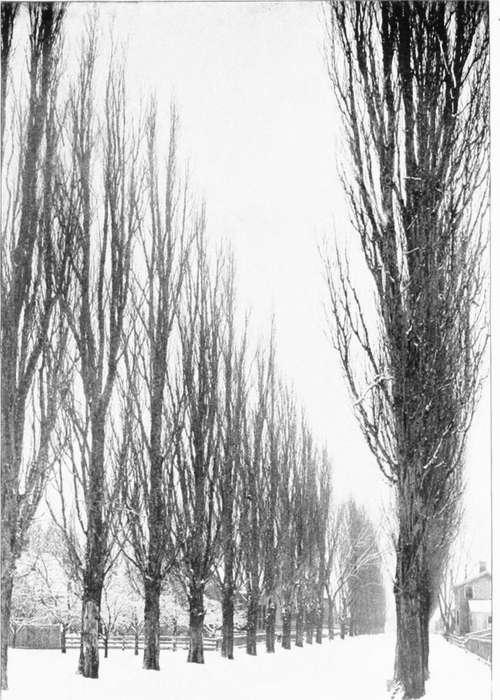 J. V. Mc Clintock, Photo.
Poplar Street, Rochester, N. Y.