In 1921, upon returning from his triumphant tour of Great Britain, Houdini orgnized his own film producing company for the purpose of making special feature pictures. The company, incorporated as Houdini Picture Corporation, capitalized at $500,000, began operations in the spring.
At the time of this writing two features have been completed-"The. Man from Beyond" and "Haldane of the Secret Service." The first is characterized by those who have seen it at private pre-release showings as the most unusual picture ever screened, containing, as it does, originality of thought, novelty of treatment, and a thrilling finish that encompasses any thrilling situation yet produced for motion pictures.
The second picture, with interlocking scenes taken abroad, tells a mystery story and likewise demonstrates the ingenuity and resourcefulness of Houdini as producer, author and star.
Both pictures will soon be released to the public.
Scenes From Photoplays
This picture contains the only airplane collision in the clouds ever photographed.
$1,000 reward to anyone proving the collision in the clouds is not genuine.
Starring Houdini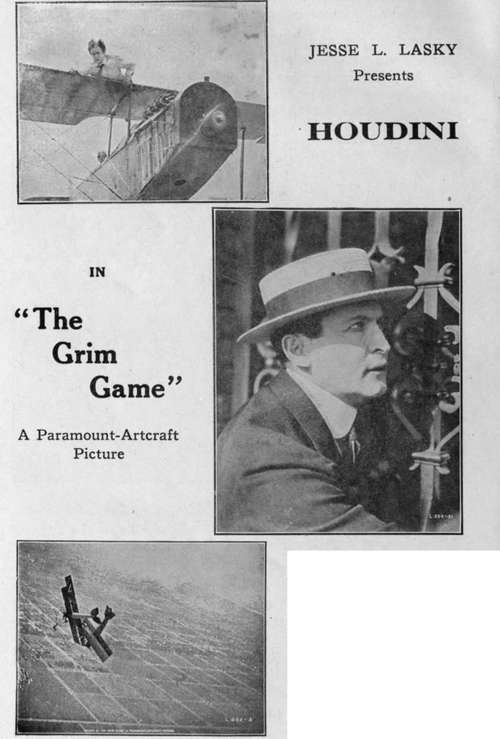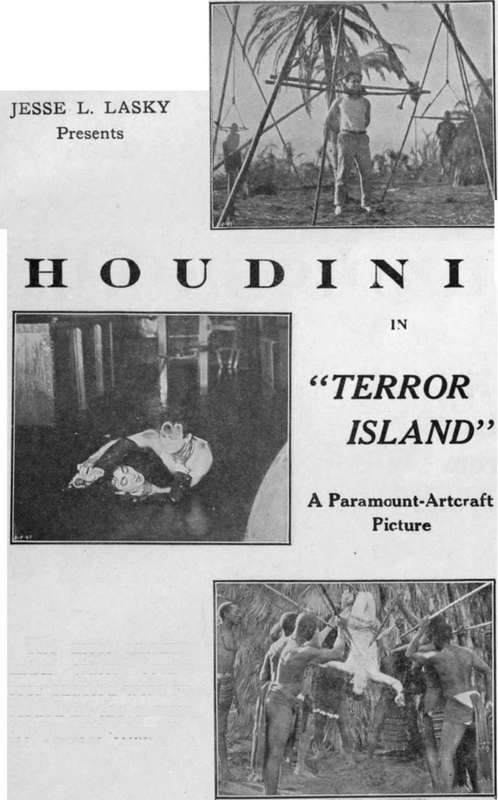 The most amazing under water scenes ever enacted were recorded by the camera for "Terror Island."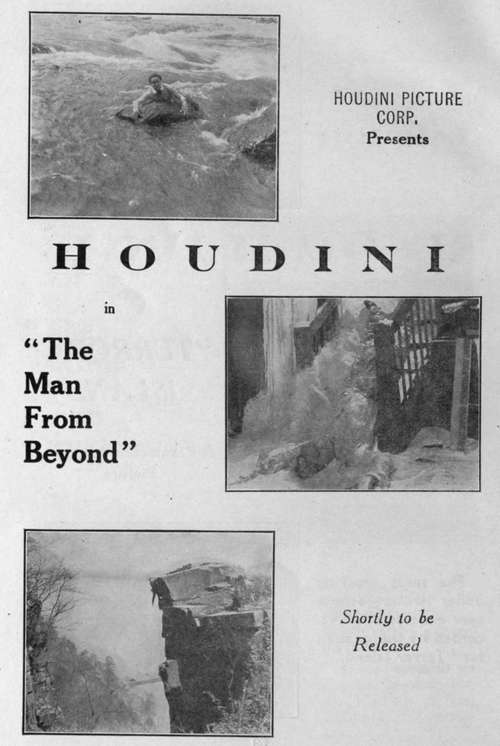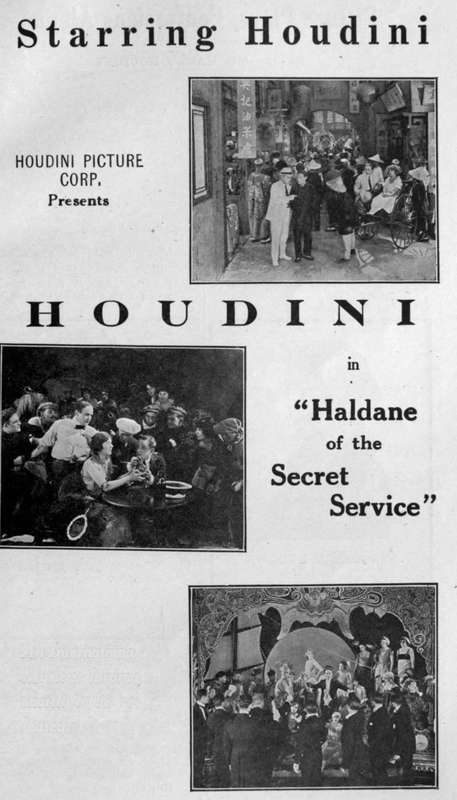 An Incernational Mystery Drama shortly to be released.