Sullen, morose, unsociable and grim I Show me the man, who'd dream of trusting him 1 With short snub nose, lull, treach'rous glaring eye.
Projecting teeth, small ear and forehead high ; Capacious chest, with muscle, well displayed. The Boxer's bully, and the Tinker's jade ; For them he fights, the scars alone his prize, True to the last, for them, unpitied dies. Exposed his vices, now his merits scan ; The latter real, the former due to man. By nature true, courageous, serious, stern ; Excited oft, his latent passions burn ; Rude urchins, educated in the street, Rowdies genteel, who on the corners meet ; Some men of sense and title too, in fine, Make cruel pastime of this brave Canine. Concealed to view, and worried, day by day, Trained to the Bait, the Battle and the Fray, Inured to hardship, 'reft of every friend, His life's a torment, and a boon his end. Tho' few his social virtues dare to boast, Yet those who know him best, will prize him most ;
While others yap, and yelp and yell, and fly, Carve o'er his grave ; " I conquer or I die.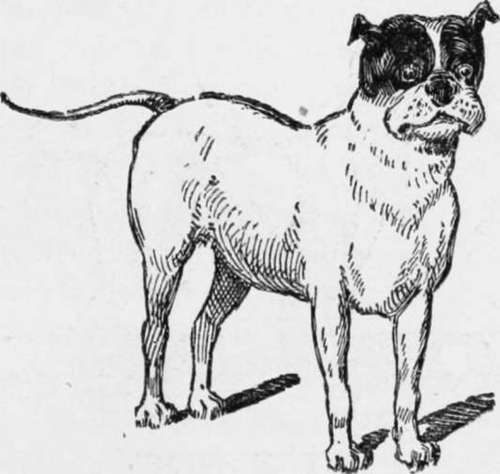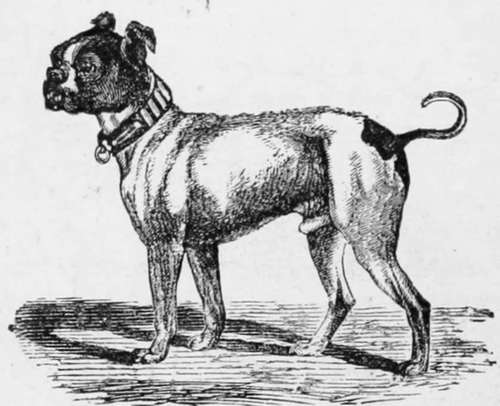 Bull-Dog