The Twelve Signs of the Zodiac, according to the ancients, corresponded to the twelve parts of the Grand Man, in the image of which the universe was made, beginning with Aries, the head, and ending with Pisces, the feet.
We still see him in the almanacs with arrows pointing from the pictures of crabs, lions and fish which surround him, to each part of his body, to which a Zodiacal sign corresponds. Thus: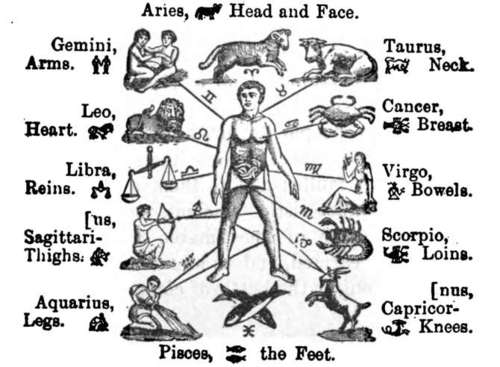 Twelve Signs Op The Zodiac.