Yield
About 9 cups.
1 cup Swift'ning.
4 tablespoons double acting baking powder 8 cups sifted flour.
4 teaspoons salt.
Sift together flour, baking powder, and salt. Cut Swift'ning into flour with pastry blender, two knives, fork, or finger tips, until mixture is the consistency of cornmeal. Store in covered container in the refrigerator.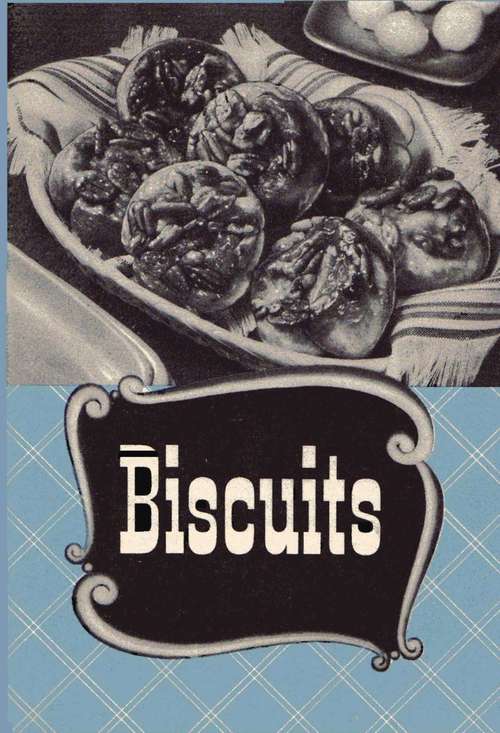 Drop Biscuits
Yield
12 to 16 small biscuits.
2 cups Swift'ning Biscuit Mix.
1 cup milk (about)
Put biscuit mix in mixing bowl. Stir in enough milk to make a very soft dough. Drop by tablespoons onto baking sheet. Bake.
For Pecan Drop Biscuits
Add 1/2 to 1 cup chopped pecans to biscuit mix.
Baking Temperature
450° F.
Baking Time
10 to 12 minutes.