The Washington Post, Sunday, Jan. 7, ipo6.
OUT OF GUITEAU CELL.
HOUDINI MIXES THINGS UP AT THE UNITED STATES JAIL PRISONERS CHANGED IN CELLS.
Consternation Accompanies Feats of the Expert Lock-picker, Who Gets Laurels from the American Police Chairman After His Third Exploit in Washington - Crowds Are Transfixed.
Two condemned murderers, four others under indictment, and two noted criminals were released from the United States jail yesterday and for a brief time tasted a counterfeit liberty.
Harry Houdini, the international Prison Breaker and Handcuff King, as he is styled, was the hero of a sensational exploit. On the invitation of Warden Harris and the jail authorities he ravaged bolts and locks.
Houdini escaped from the cell in which Charles J. Guiteau, the assassin of President Garfield, was confined, released all the other inmates of the murderers' row cells, and transferred each into some other cell than the one to which he was originally committed.
For several days-in fact, since Houdini's remarkable escape from the Tenth precinct - Warden Harris, of the cathedral-like prison along the Eastern Branch of the Potomac, has been endeavoring to secure Houdini for a cell-breaking exploit, as the warden had full faith in the efficiency of his lock system. He wis'hed to have this faith justified by an attempt at escape of Houdini, and his failure would induce that state of mind.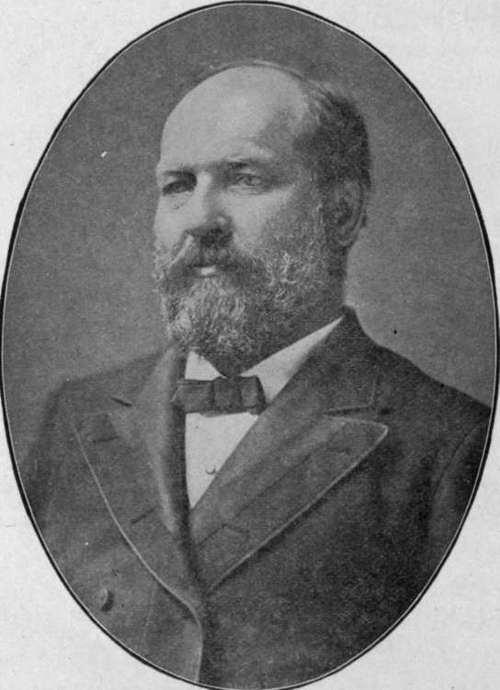 JAMES A. GARFIELD the Martyred President Copyright and Published by J. F. RYDER, Cleveland, O.
The sitting for this portrait was made June 10th, 1880
Until yesterday Houdini has been so occupied with his other invitations to break out of the police cells and the other penal institutions that he had abandoned the idea of an adventure at the jail. Not wishing to seem discourteous, he concluded about noon yesterday to present his compliments to Warden Harris and assure him that he would be pleased to test the jail.