An iron bottle, having the appearance shown in the upper figure, is seen standing on the stage, and is shown to the committee for examination. It is found to be made in one piece, of iron of the same thickness as that used in the iron box. The cover is made of the same material and fits closely over the top of the bottle. Through the top edge of the bottle there are four holes, and in the cover four corresponding holes through which rods can be placed.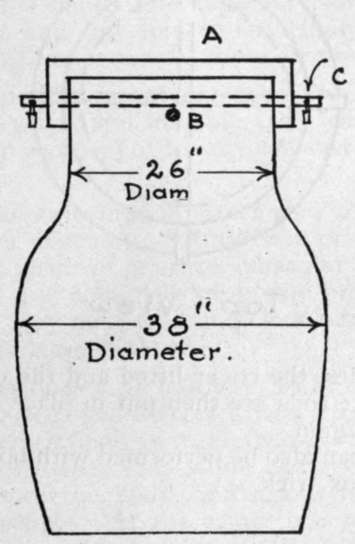 Iron bottle.
These rods are then fastened with the padlocks through the holes in the end, as shown.
This trick is a variation of the iron boiler trick. The rods are made of soft untempered steel, and to escape the performer bends them downward. Sometimes they will break upon being bent, and sometimes they must be cut with a hack saw or file. Then they are pushed out of the holes, the cover lifted and the escape made. The substitute rods are then put in place and the padlocks put on again.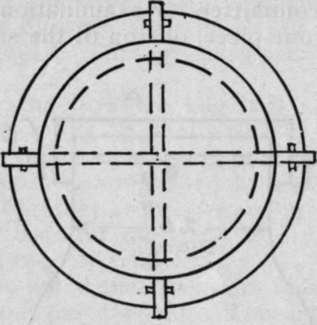 Top View.
This trick can also be performed with bolts, the same as the iron box trick.