The rods are grasped in the middle and can be bent and broken, after which they are pushed out and fall to the floor. If the rofls cannot be broken the performer must have a small hack saw or file concealed about him with which to cut them.
The cover can now be removed and the escape made. There are two substitute rods of hard metal, concealed in the cabinet. These are now put in place through the holes, the padlocks are removed from the broken or cut rods, by means of duplicate keys or pick, and placed in the ends of the substitute rods, so that the boiler now has the same appearance as at first.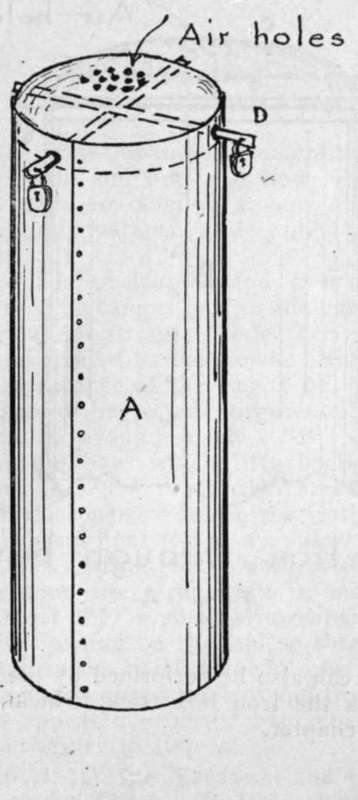 Fig. 3.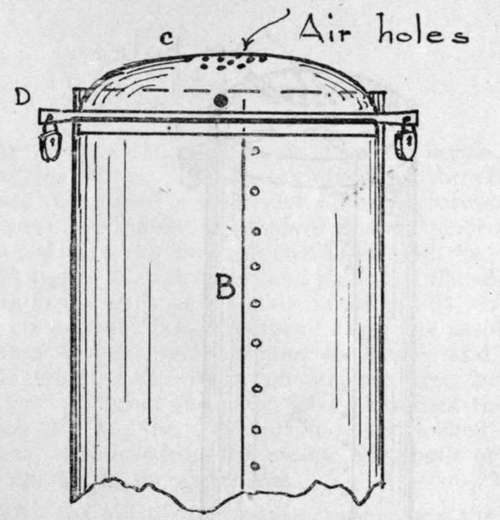 Fig. 4. Section through boiler.
The trick can also be performed by the use of bolts, the same as the iron box trick, which is described in another chapter.