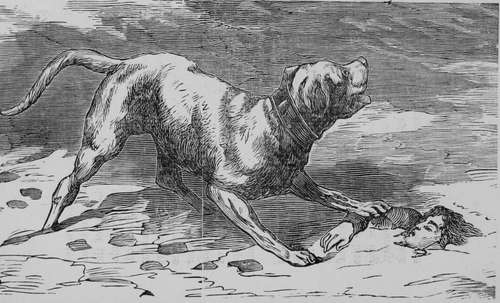 Brave Duke, The Mastiff
The picture on the opposite page portrays the scene of an attempted murder in the Pyrenees, of a young Englishman, by a relative, who was next of kin, and would, by the young man's death, become heir to a vast estate. While making a tour of the continent, the young man was joined by this treacherous relative, who murderously knocked him from a cliff, into a snow-choked chasm, many feet beneath. The snow that was expected to form his winding sheet, and forever conceal his corpse, and the heinous crime committed upon him, from mortal eye, was a cushion to shield him from being clashed to atoms, and his faithful dog "Duke," penetrated the snow till he found him, and then went for assistance, which he conducted to the spot by his signs of distress. The mercenary relative, to save himself from his dastardly deed ended his life by his own hand.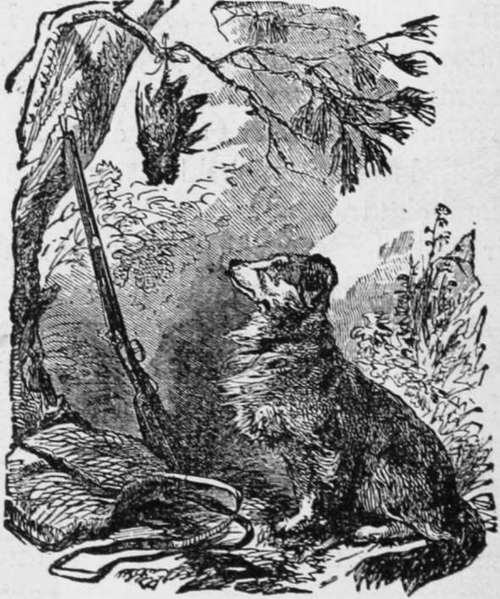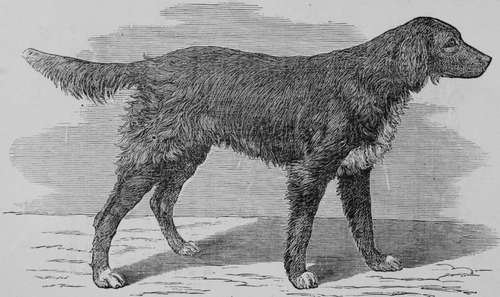 Begorrah.
Begorrah
We give the engraving of the setter "Begor-rah," as one of our specimens of the Irish-American Setter. He is a strong, well built setter, with an intelligent head, possessing remarkable strong loins, and is rather more deeply feathered than is represented in the engraving. His color is of a deep red, with white on his breast and toes. He was bred by Mr. Nicholas Saltus of Brooklyn, and is the property of Mr. P. Noel of New York. Begorrah was very highly commended at the New York bench show, this being the first show at which he was exhibited. He was born in 1876; he is a young dog, but promises much. His sire, the celebrated dog " Plunket," is the winner of 11 prizes won at bench shows and field trials. His grand sires, Macdonas' Grouse and Saltus' Dash, are both prize winners; his great grand sires, on his sire side, Hutchingson Bob and Birtwhistle Tim, are celebrated English prize winners. And no doubt Begorrah, if his owner will give him a chance, will not disgrace his ancestors. We wish him the greatest success.