---
Medieval Medicine | by James J. Walsh
"Medieval Medicine" is the story of the medical sciences in the Middle Ages. The Middle Ages are usually assumed to begin with the deposition of Romulus Augustulus, 476, and end with the fall of Constantinople, 1453. In this little volume, then, we have to outline the history of human efforts to prevent and treat the ills of mankind for nearly one thousand years. Until recently, it has been the custom to believe that there was so little of genuine interest in anything like the scientific care of ailing human beings during these centuries, that even a volume of this kind might seem large for the tale of it. Now we know how, much these men of the Middle Ages, for so long called the 4i Dark Ages," were interested in every phase of human progress. They created a great art and literature, and above all a magnificent architecture. We have been cultivating the knowledge of these for several generations, and it would indeed be a surprise to find that the men who made such surpassing achievements in all the other lines of human effort should have failed only in medicine.
| | |
| --- | --- |
| Title | Medieval Medicine |
| Author | James J. Walsh |
| Publisher | A & C Black, Ltd |
| Year | 1920 |
| Copyright | 1920, A & C Black, Ltd |
| Amazon | Medieval Medicine. |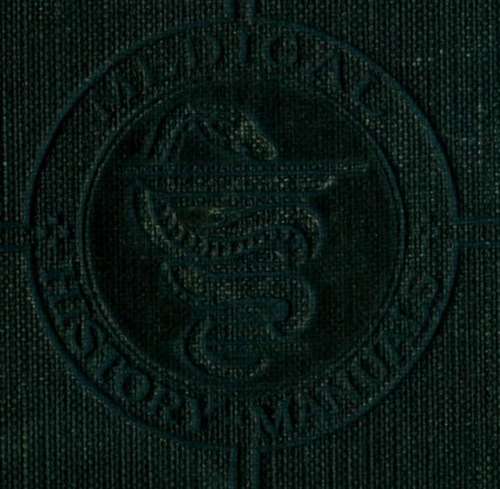 By James J. Walsh, Kc.St.G., M.D., Ph.D., Sc.D., Litt.D., Medical director, sociological department fordham university, and professor physiological psychology cathedral college, New York. Fellow A.M.A., A.A.A.S., member of the french, german, and italian societies for the history of medicine, etc. Author of "makers of modern medicine," and other volumes on medical history.
"Multuvi egerunt qui ante nos fuemnt sed non ftcregervnf, Suspicitndi tamen sìtnt et ritu Deorum colendi".
"When we think of all the work, big with promise of the future, that went on in those centuries which modern writers in their ignorance used once to set apart and stigmatize as the ' Dark Ages1; when we consider how the seeds of what is noblest in modern life were then painfully sown upon the soil which Imperial Rome had prepared ; when we think of the various work of a Gregory, a Benedict, a Boniface, an Alfred, a Charlemagne, we feel that there is a sense in which the most brilliant achievements of pagan antiquity are dwarfed in comparison with these." — Fiske : The Beginnings of New England, or the Puritan Theocracy in its Relations to Civil and Religious Liberty.
To Most Reverend P. J. Hayes, Archbishop Of New York. As a slight token of gratitude for the privilege of co-operating in the educational foundation that is a monument to his prudent wisdom.
---